双语:奥德蕾·阿祖莱总干事2017年世界阿拉伯文日致辞 双语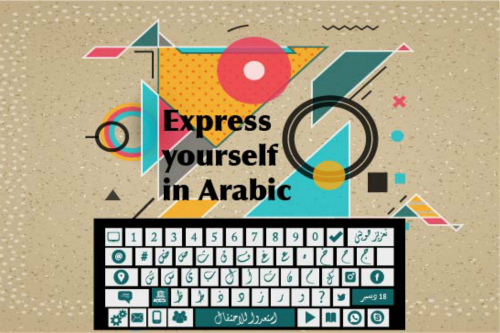 Message from Ms. Audrey Azoulay, Director-General of UNESCO, on the Occasion of World Arabic Language Day
教科文组织总干事奥德蕾·阿祖莱女士在世界阿拉伯文日的致辞
18 December 2017
2017年12月18日
The Arabic language is a pillar of the cultural diversity of humanity. It is one of the most widely spoken languages in the world, used daily by more than 290 million people.
阿拉伯文是人类文化多样性的重要支柱,也是世界上使用最广泛的语言之一,全世界 2.9亿多人日常交流使用阿拉伯文。
In the diversity of its forms, classic or dialectal, from oral expression to poetic calligraphy, the Arabic language has given rise to a fascinating aesthetic, in fields as varied as architecture, poetry, philosophy and song. It gives access to an incredible variety of identities and beliefs and its history reveals the richness of its links with other languages. Arabic has played a catalytic role in knowledge, promoting the dissemination of Greek and Roman sciences and philosophies to Renaissance Europe. It has enabled a dialogue of cultures along the silk roads, from the coast of India to the Horn of Africa.
阿拉伯文形式多样,既有标准语又有各地方言,既有口语又有充满诗意的书法。阿拉伯文孕育了一种魅力无穷的美学,影响到建筑、诗歌、哲学、歌曲等诸多领域。很多民族借助阿拉伯文表达自己的身份和信仰,阿拉伯文的历史也展现出与其他语言之间的紧密联系。阿拉伯文还发挥了知识传播者作用,促进了古希腊罗马的科学与哲学在文艺复兴时代欧洲的传播。从印度沿岸到非洲之角,阿拉伯文在丝绸之路上搭建起了文化间对话的桥梁。
UNESCO supports artists, creators, researchers, journalists, particularly women, who uphold this language, like the legendary Uum Kulthum, or Emel Mathlouthi, whose song Kelmti Horra (My Word is Free) expresses universal aspirations for peace and freedom. UNESCO aims to mobilize the Arabic language as a medium for dignity and equality, emancipation and equality between men and women.
教科文组织支持高举阿拉伯文旗帜的艺术家、创作者、科研人员和记者,尤其是其中的女性,如埃及传奇女歌手乌姆·库勒苏姆,以及突尼斯青年女歌手艾梅尔·马斯洛希,她那首"Kelmti Horra(我的话语自由自在)"歌曲表达了追求和平与自由的普遍愿望。教科文组织希望推动阿拉伯文发挥促进尊严和平等、自由解放和男女平等的媒介作用。
On the occasion of this day, UNESCO is organizing a series of events, concerts and round tables at its Headquarters in Paris and worldwide, to stimulate linguistic research and the development of Arabic dictionaries, to highlight the links between Arabic and science and the potential of new technologies for the dissemination and learning of this beautiful language.
值今年世界阿拉伯文日,教科文组织将在巴黎总部和世界各地举办一系列活动、音乐会和圆桌会议,推动语言学研究和阿拉伯文字典编撰,彰显阿拉伯文与科学的关系,并挖掘新技术潜力以促进这门美丽语言的传播和学习。
俄文、法文、西文、阿文版:https://pan.baidu.com/s/1eSCkXoA